Next Show
Saturday 19th January 2019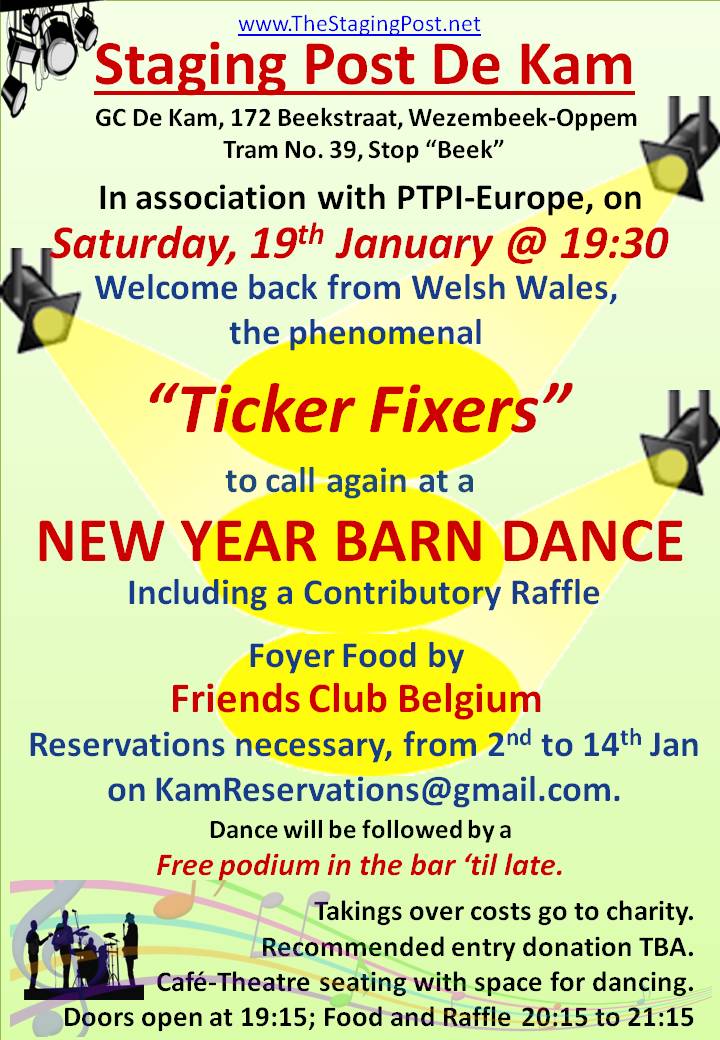 Exceptionally, we will modify our format this January to put on a Barn Dance. Some of you will remember Phil and Linda Dew who lived in Brussels for many years before retiring to Wales. When they were here, they brought friends over from Wales and formed the "Ticker Fixers" band which was well-known for its extremely popular barn dances.
The "Ticker Fixers" will be coming over from Wales especially for this event so we can look forward to a fantastic and energetic evening. We will start earlier than usual and there will be a break for the band and audience to take food (and drink of course). Jenny McKoen and Christine Royce who organised "Ticker Fixer" events previously, will provide Foyer Food. We hope to attract previous barn dance fans.
Numbers will be limited so reservations will be necessary. The booking office account This email address is being protected from spambots. You need JavaScript enabled to view it., opens in early January and will close on the 14th.
William will be organising a Contributory Raffle so its a good opportunity to get rid of those unwanted Xmas presents.
Details are still being worked out and will be announced later. Put it in your diaries, as soon as you get one! This is an event not to be missed!